The Mizuno Wave® Precision™ 13 Earns the "Editor's Choice" Title by Runner's World Magazine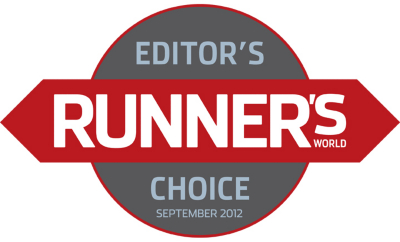 We are thrilled to announce the Wave® Precision™ 13 (men | women) performance neutral running shoe, utilizing breakthrough Wave® Technology, has achieved the esteemed "Editor's Choice" distinction from Runner's World magazine. This innovative running shoe received the "Editor's Choice" designation according to the opinions of the publications' editors and wear-testers, as part of their annual Fall Shoe Guide in the September 2012 issue.
We engineered the Wave Precision 13 specifically to provide unrivaled responsiveness for normal pronators, while maximizing the lightweight properties of the new Wave plate. It's also the lightest Wave Precision Mizuno has ever made.
"With the Wave Precision 13, we created a lightweight running shoe which runners can wear as a fast, training option or as a high performance race shoe," said Rod Foley, Director of Product Management for Mizuno USA Running. "Like with all the running shoes in our lineup, the Wave Precision 13 delivers on our promise of creating brilliant runs, and exemplifies our "just enough" ethos. We're all excited to achieve such recognition from Runner's World."
Runner's World utilized the opinions of wear-testers, as well as laboratory tests (in the RW Shoe Lab) on the shoes to determine the publication's preferred models. These testers run in the shoes for a month, logging a minimum of 25 miles per week.
The Mizuno Wave® Precision™ 13 is currently available in stores and online (men | women). The suggested retail price for the running shoes is $109.99.